Favourite Cocktails from the Maiyango Bar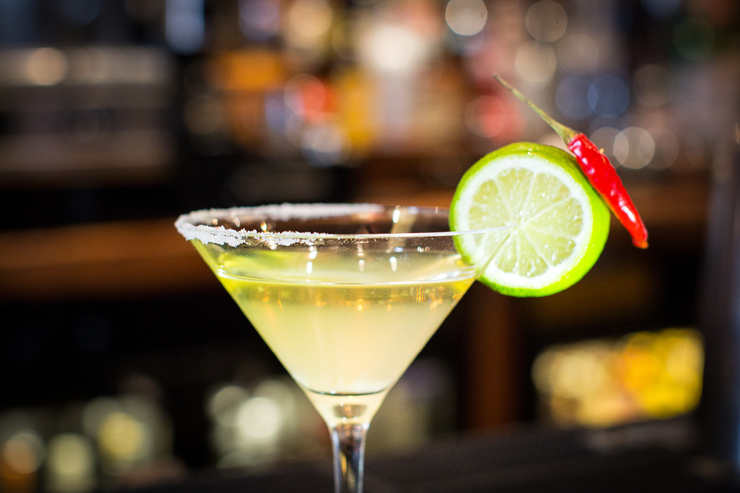 Step into the Maiyango bar and you'll be instantly immersed into the subtle mix of colour and texture andthe cosy relaxed atmosphere, softened by the atmospheric mood lighting, full of Eastern promise (in fact, Eastern Promise is the name of one of our current cocktails!)
We love cocktail making, and have proudly been producing innovative and seasonal creations for nearly ten years. Our mixologists really know their stuff and love nothing more than having a chat and suggesting drinks that you'll end up loving!
Although relaxed and intimate enough for first dates, with booths perfect for couples and a romantic but exotic ambiance, there's still a distinct buzz about the place making the bar a great meeting place for discerning cocktail fans and those eager to try something new, alike.
We infuse a lot of our own spirits creating something truly unique, fresh, seasonal and on-trend every time. Great on their own, or mix up with some of the huge selection of premium spirits, fizz and juices that make up our bar and we've surely got something to please everyone's palate.
As well as serving up the old classics on request, our cocktail menu aims to offer you a stunning looking refreshment that will surprise, delight and challenge the taste buds. Her are a few of our current favourites.
Eastern Promise
Ginseng & grapefruit liqueur, domaine de canton ginger, prosecco
We've recently seen quite a trend for Eastern style mixes and Asian ingredients going into cocktails, (and we're more than happy about this!) making Eastern Promise a popular choice. Refreshing, classy fizz is spiced up with the fresh bite of ginger.
Chilli& Lemongrass Margarita
Chilli tequila, lemongrass tequila, agave, lime, rose salt
Ole! Everyone loves a margarita on holiday, so bring the memories back with aspicy twist on this Mexican classic. The tang of the lime is challenged by the sweetness of the agave, complementing the tequila perfectly and the lemongrass gives a nod to one of our favourite ingredients!

Smoked Sazerac
Lapsangsouchong infused bulleit rye, absinthe smoked star anise, gomme, ardbeg washed glass
Using tea for cocktails is nothing new but adds subtle depth of flavour to this bourbon, madebeautifully silky with the addition ofgomme. The flavour of the Ardbeg, made exclusively on the Scottish isle of Islay, adds a smoky aspect to this complex mix of exciting flavours. The smoked star anise another layer of depth.
If you're dining with us, or staying at the hotel, be sure to give one of our cocktails a try during your visit. If you're not a drinker, designated driver, or just visiting us earlier in the day, why not give one of our delicious mocktails ago? We apply the same passion to making sure these are just as good as the full fat versions!
Just in case one of these mouthwatering mix-ups don't take your fancy check out what we are currently drinking. And if you just can't decide and want to give them all go, check out times for our Cocktail Making Classes, onsite here at the Maiyango bar.