The Maiyango Spring Menu is Here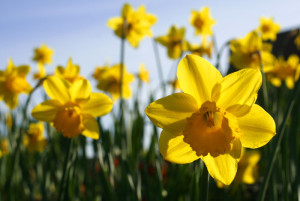 Colourful blooms, birdsong, and the arrival of lambs in the fields are all cheerful and hopeful signs that spring is officially here, even if the weather is still a little mixed! It's a season for new life and fresh produce. Here at Maiyango we've been working hard to put together our new menu and we're excited to now be offering brand new lunch, dinner and taster menu options for spring.
Spring & Easter Spreads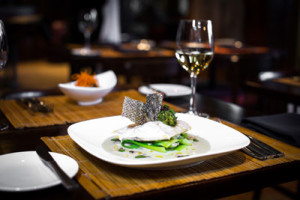 Spring, particularly Easter and its bank holidays, are traditionally a time for getting together, spending time with friends and family and enjoying some really good food. Hot cross buns, simnel cake and boiled eggs galore take over the Easter table and it's a great time of year for sharing dishes, such as casseroles filled with spring chicken and fresh green vegetables.Lamb and chicken often take centre stage, but spring is a key fishing season brining us some fantastic salmon and other great seafood.

Greens From Around The World
It's arguably the fresh greens of spring's vegetables and salads that make this time of year so appealing, both visually, and to the pallet. Watercress is in season now and features in a number of our spring dishes, as well as artichoke, asparagus, carrots, fennel and spinach, to name but a few of our favourites!
Although some of the traditions we are used to may be quite British, there is a similar theme for spring food wherever you travel, and we are always interested in learning and taking culinary inspiration from around the world. In Germany Maundy Thursday is known as Gründonnerstag or "Green Thursday" and green foods are traditionally eaten on this day, particularly chervil soup. A lot of our dishes have an Asian influence and this time of year produces some fantastic Asian greens, such as mustard greens, snow pea leaves and AA choy.
New Spring Menu
Our new spring menu is now being served at Maiyango restaurant, you can take a look at the full menu here. One of our favourite dishes is found on the dinner menu and is the "Picnic Terrine" of spiced ham, quail egg, cheddar mousse, apple sausage, bacon jam and rustic loaf. A visual dish, full of flavour, we have selected this as our feature dish this spring. The components of the dish reflect what you would expect to find in any picnic hamper – perhaps a ham or cheese sandwich, a scotch egg, a sausage roll, bread and jam, but in a much more sophisticated and gourmet style! When you cut into this beautifully displayed terrine, the rich pink of the spiced ham on the outside then reveals the delicate and deliciouscentre.
For a real crunch, try our vegan dish of sweet and sour seasonal vegetables, butternut puree and crispy artichokes, including seasonal baby turnip and beetroot, the vegetables are glazed to create the delicate balance of sweet and sour. Packed with flavour, there's something for everyone – view the full menu here.