Must Visit Leicester Foodie Destinations
A city steeped in history with an appearance in the Doomsday book, Leicester is Britain's 10th largest city and we are proud of all our city has to offer. Food and drink arehot topics in the city, and here at Hotel Maiyango there's not much we are more passionate about. As people take more interest in where their food comes from, Leicester City Council's food plan to make the city healthy and sustainable is helping to inspire individuals and organisations to shop local, eat local and embrace local produce and the sense of community food can create.
Leicester's taste buds come alive in May for the city's annual Food and Drink Festival organised by Leicester market. A variety of over 150 food and drink stalls pop up to tempt around 20,000 hungry visitors. Leicester Market is one of Europe's largest covered markets, with a fantastic range of fresh, colourful produce, you'll never be short of inspiration for dinner, or if you can't wait there are some fantastic cake and hot food stalls for you to grab something on the go. This city and its surroundings are also host to a range of weekly street markets, farmers markets and farm shops.
Leicester is of course famous for its cheese. One of Britain's favourite cheeses (and ours)Red Leicester, was historically coloured with vegetable dye to distinguish it from other cheeses produced elsewhere in the country. But it's not all red when it comes to Leicester's cheese, you'll most likely find a good bit of blue here too. Famous the world over for it's unique flavour, strong distinctive smell and the wonderful blue veins that run through this circular cheese, Stilton can only be produced in the counties ofLeicestershire, Derbyshireand Nottinghamshire.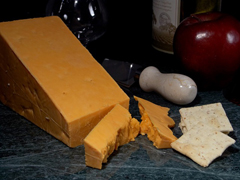 However, even if cheese isn't your thing, there's something delicious for everyone in this diverse Midlands city. We've put together a hot list of some of our fantastic suppliers and local producers that we are really proud to champion.
Whether you are staying with us for a few days or simply taking a day trip to Leicester, we would urge you to pay some of our favourite foodie destinations a visit and definitely make time to sample our own brilliant cuisine!
Cocoa Amore, (pop up @ Hotel Maiyango) (walking distance)
A brilliant chocolatier who supplies us with chocolates for the rooms and offers brilliant chocolate making classes, right on our doorstep underneath the hotel whilst they fit out their new premises.
Leicester Whole Food Co-op, Freehold Street (5-10 minutes car journey)
A hidden gem on the outskirts of the city, a great destination for hard to find organic and wholefood ingredients, including local Whissendine flour used in our breads.
Gelato Village, St Martins Square (walking distance)
Who doesn't like gelato? If we didn't make our own we would be round there like a shot.
St Martins Tea and Coffee Shop, St Martins Square (walking distance)
Our amazing coffee supplier who helped us source our beans and roasts on site so we are always serving the freshest coffee!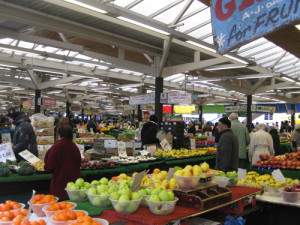 Leicester Market (walking distance)
We are lucky to have the market on our doorstep. The chefs and the bar team are always running out to the market to get a few bits! The indoor market is great for cheese, fish and meat.
Current Affairs, Loseby Lane (walking distance)
A tiny version similar to the Wholefood Co-op, great specialist shop for allergy free produce and brilliant for vegans!
Ye Olde Sweet Shoppe, Hotel Street (walking distance)
We love sweets as much as gelato and chocolate! This shop has been around for around 20 years.
If all this talk of food is making you hungry, we thought it was worth mentioning a few of our local and well-loved tipples.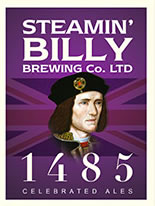 Local brewer Steamin' Billy are toasting King Richard with a new IPA beer, produced just in time to celebrateKing Richard III Reintermentin Leicester.
Their new lager 1485 is dark and brooding, full of body, just like the King, a real regal pint! We are delighted to serve it in the restaurant and stock it in the Hotel Maiyango minibars.
If cocktails are more your thing pop in to try our favourite Leicestershire cocktail made using Burleighs gin, Belvoir elderflower cordial and an English sparkling wine from Rothley.
Great local food and drink at the heart of this vibrant city!
We are sure you will be as impressed as we are!