The Year of the Goat: Indulging in Chinese New Year
This week marks Chinese New Year, China's longest and most important holiday, and as we enter into the Year of the Goat we wanted to find out a little more about the traditions and delicacies that make this vibrant festival a such a sensory delight.
Often referred to as The Spring Festival, the New Year build up is celebrated not only in China but in countries with a large Chinese population such as Taiwan, Singapore and Malaysia, as well as in Chinatowns around the world; according to The Independent, roughly a sixth of the world will join in the celebrations!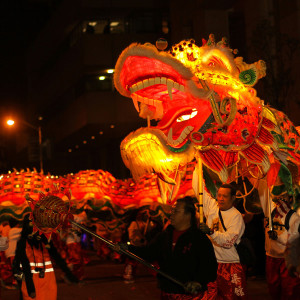 Confusion surrounds whether this is the'The Year of the Goat' or 'The Year of the Sheep', stemming from the Mandarin 'Yang' meaning 'horned animal' which covers both! Characteristics of anyone born in this lunar year (as well as anyone born in the years of1943, 1967, 1979, 1991 or 2003) are charming, artistic, delicate and well mannered, however are likely to be worriers, possibly insecure and have a tendency to daydream!
The celebrations we know today developed from a variety of Chinese myths and traditions; one of the most typical customs being fireworks displays, some believe the sound of the fireworks could help drive away evil sprits. Dancing to traditional music, parades and dragon dances fill the streets.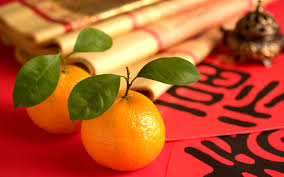 Houses will be decorated with spring festival couplets (red paper adorned with blessings), red is the prominent festival colour, but FengShui promotes wearing green in the year of the goat for good luck and wealth.
The world's largest migration of people, seeing 2.8 billion trips made by familymembers returning home to their loved ones, traditionally reunitesfamilies to exchange gifts, celebrate and to eat!
Spring Festival meals must include dishes such as chicken, fish and bean curd as they are the staple ingredients representing good luck. Special celebratory foods such lobster, lychee, mandarins, dumplings and new year cake are some of the delicious treats you may find gracing the festival table.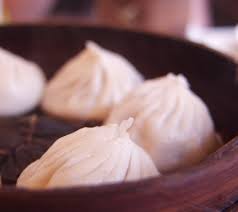 Watch out for the rise in popularity of the Bao; a Chinese steamed bun stuffed with sweet roast pork. Although you my find this as a street food in many parts of China, or in Japan as a late night kebab-style snack, this traditional Chinese dishnow has a strong following in Australia with restaurants opening up devoted entirely to the Bao!
Head Chef here's at Maiyango, spent some time working in Melbourne, Australia, where there is a strong Chinese influence and thriving China town, so you'll find a number of Asian inspired dishes on ourMaiyangorestaurant menu.
If this has inspired you to indulge in some Chinesecuisine, why not take a bite from our menu and try one of the following?
To start: Collection of sweet and sour winter vegetables, butternut puree, crispy artichokes
To follow: Honey and soy tempura tofu, chilli caramel, purple kale and pumpkin
or
Asian vegetable rice roll, garlic jam, plum wine broth, coriander
To Finish: Green tea jelly, apple sorbet, chilli sugar.
To take a look at our full menu please click here.
We love the influence China, its culture and its flavours, has on a range of our dishes, and the year of the goat is the perfect time taste, feel, smell and enjoy and delights Chinese inspired food has to offer!