Eating Seasonably this Winter – New Winter Menu
Welcome back to the Maiyango kitchen!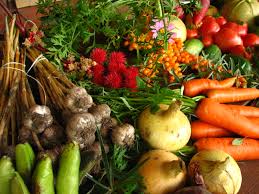 This time of year produces some fantastic crisp, fresh ingredients and we've enjoyed lovingly crafting some new and exciting winter dishes to see us all through the cold months.
Although winter may conjure up thoughts of short days and cold weather, it can actually be an excellent opportunity to expand your food horizons, be amazed by the colorful array of winter ingredients and tempt your taste buds with the best that this season has to offer.
We're proud to introduce our new Winter menu, which we think will wrap you up, warm your soul and be the perfect cure for the winter blues, allowing you to indulge in a tantalizing choice of specially selected seasonal dishes.
Needless to say, food is at its most nutritious when in season, because it's harvested when nature intended soyou're eating the right thing at the right time, making the most ofimportant vitamins and minerals. It will smell fresher, look healthier and most importantly taste a whole lot better.
The Eat Seasonably Campaign promotes the fact that eating seasonably also means eating sustainably. Our 'Maiyango loves local' ethos run through everything we do and in our restaurant it means our food is local, traceable and organic.
Who wants to eat a chemical-sprayed veggie that's been flown half way across the world (wilting slightly on its long journey) when you could eat a fresh, healthy, chemical-free veggie from down the road that was harvested earlier that day? No contest there!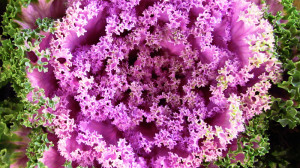 Our winter menu combines delicious in-season produce such as artichoke, shallots, langoustine and kale.Kale is the super-food of the moment, the A-listers are drinking it and the heath experts are promoting it – and it perfect right now! Try it in our 'Honey and soy tempura tofu, chilli caramel, purple kale and pumpkin' main.
Join us for lunch or dinner (see restaurant opening times) to experience some of out tempting winter dishes. Here's Chef's recommendations…
To Start: Slow braised pork cheeks, poached langoustine, watercress, sweet potato.
Pork cheeks are a great cut of moist, pure meat, and marry well with the delicate sweetness of the langoustine. A visually stunning dish!
To Follow: Steamed wild sea bass, spiced coconut laksa, bokchoi, chilli and mint relish
There is a delicious kick to this superb white fish dish, complemented by cooling coconut and mint.
To Finish: Five spice pannacotta
An exciting take on a well loved dessert. Modern Asian flavours blend wonderfully will this smooth, creamy pannacotta.
These are just some of our favorites, but there's lots on offer – view the full menu here. We also have a tasting menu for special occasions or for those of us who just can't decide! Try six or nine courses.
All of our menus are labeled for allergies and special diets. Vegetarian, vegan, gluten free and nut allergies are as always considered when creating our menus.
If you'd like any further information about the Winter Menu or would like to book a table please contact us here.
See you soon!
Love Maiyango
X